Another QCM-D workshop was held at Institute of Physics, Zagreb, from 16.-18.10.2014. Our collaborators from JKU, Linz, Austria; IRB, Zagreb and PMF, Zagreb participated.
We had several presentations,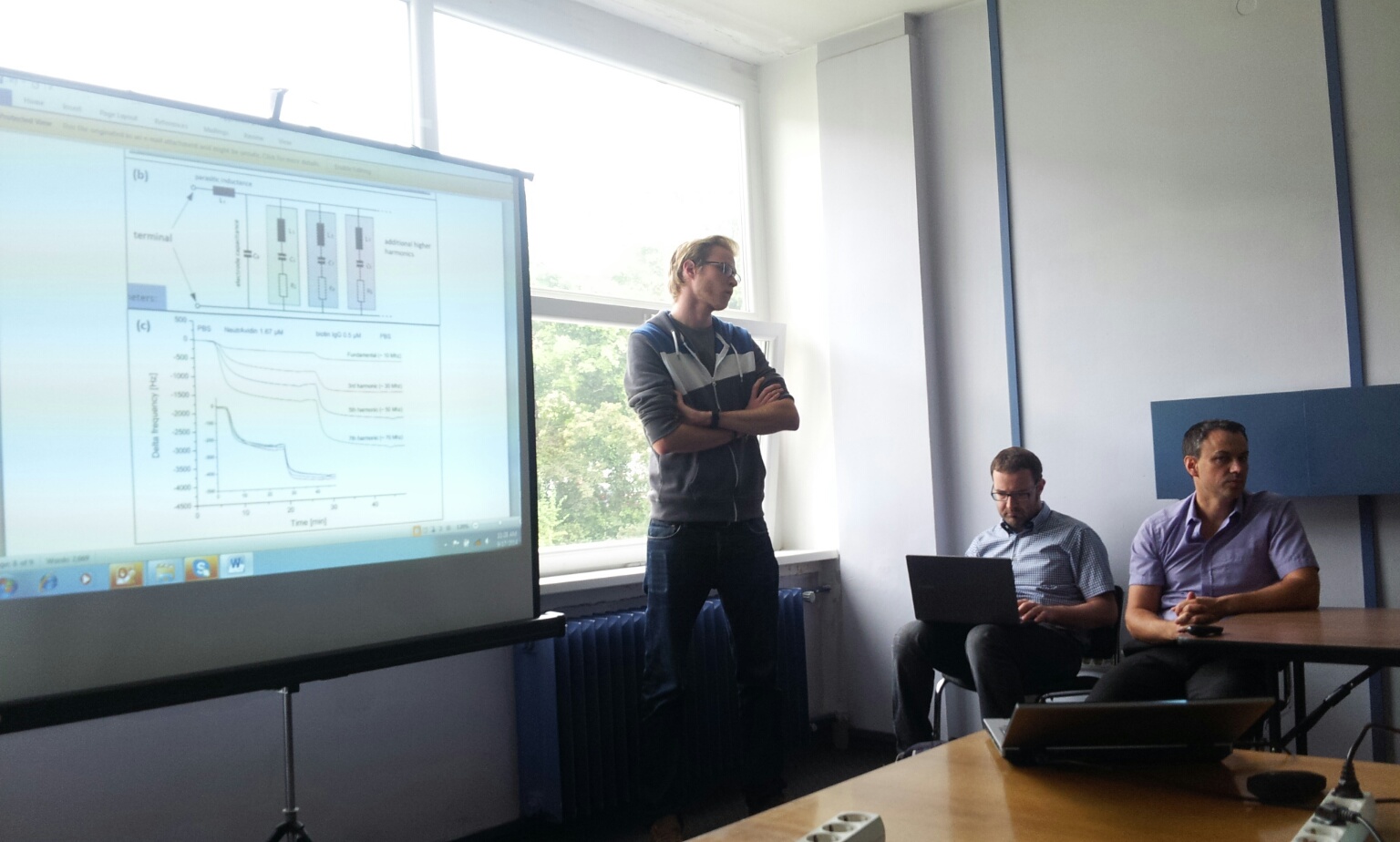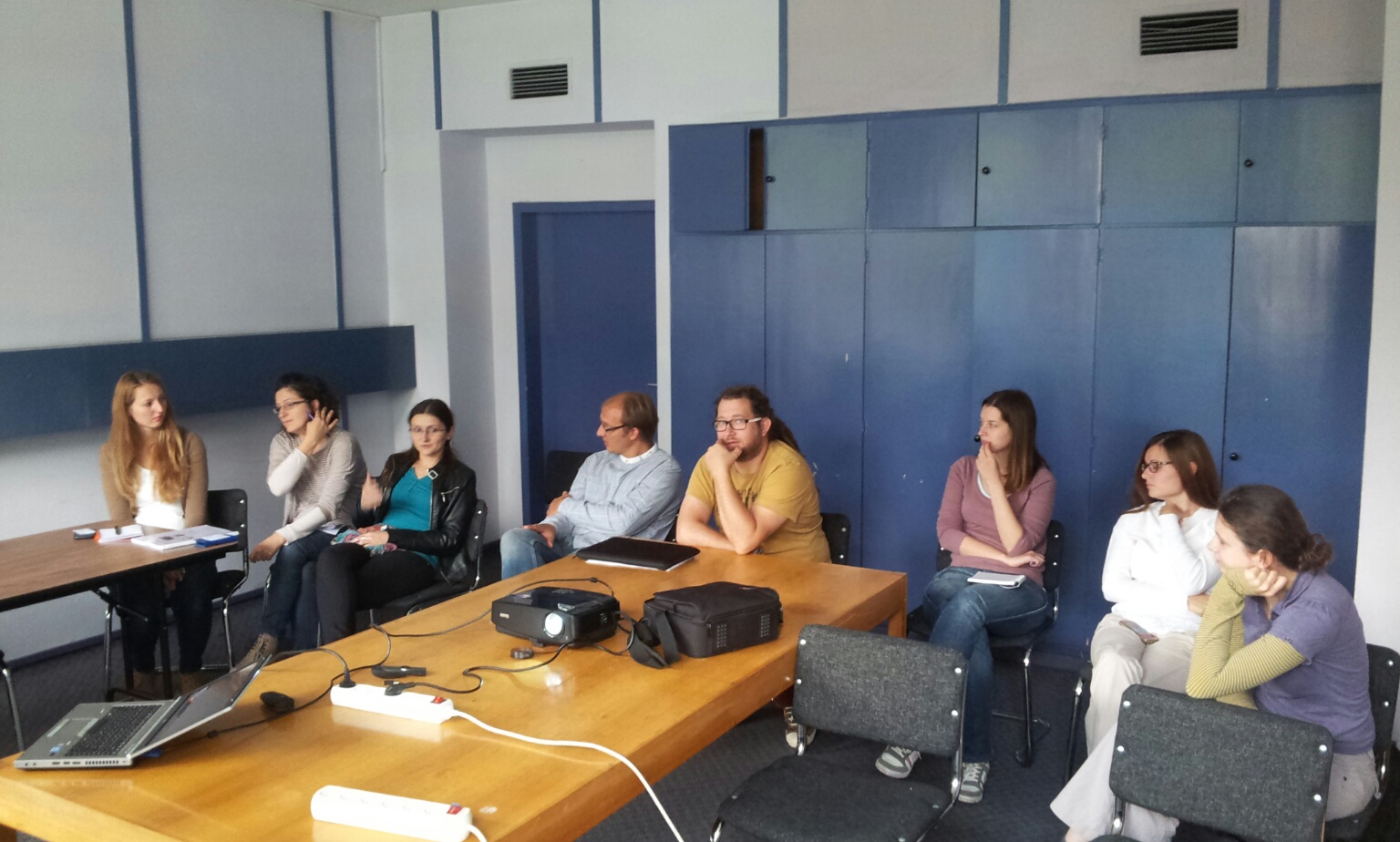 demonstration of instrument's work,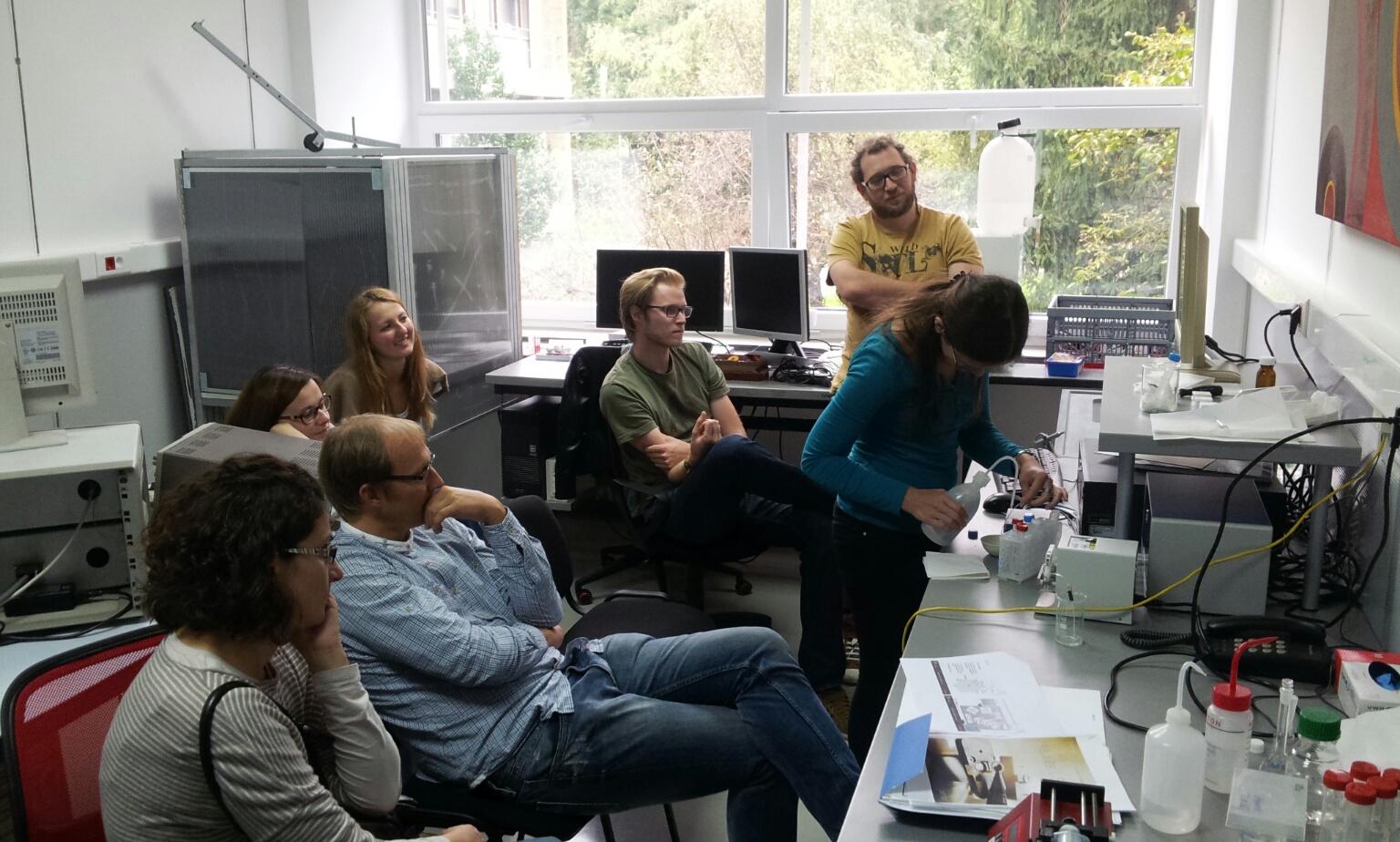 and we even performed a simple experiment.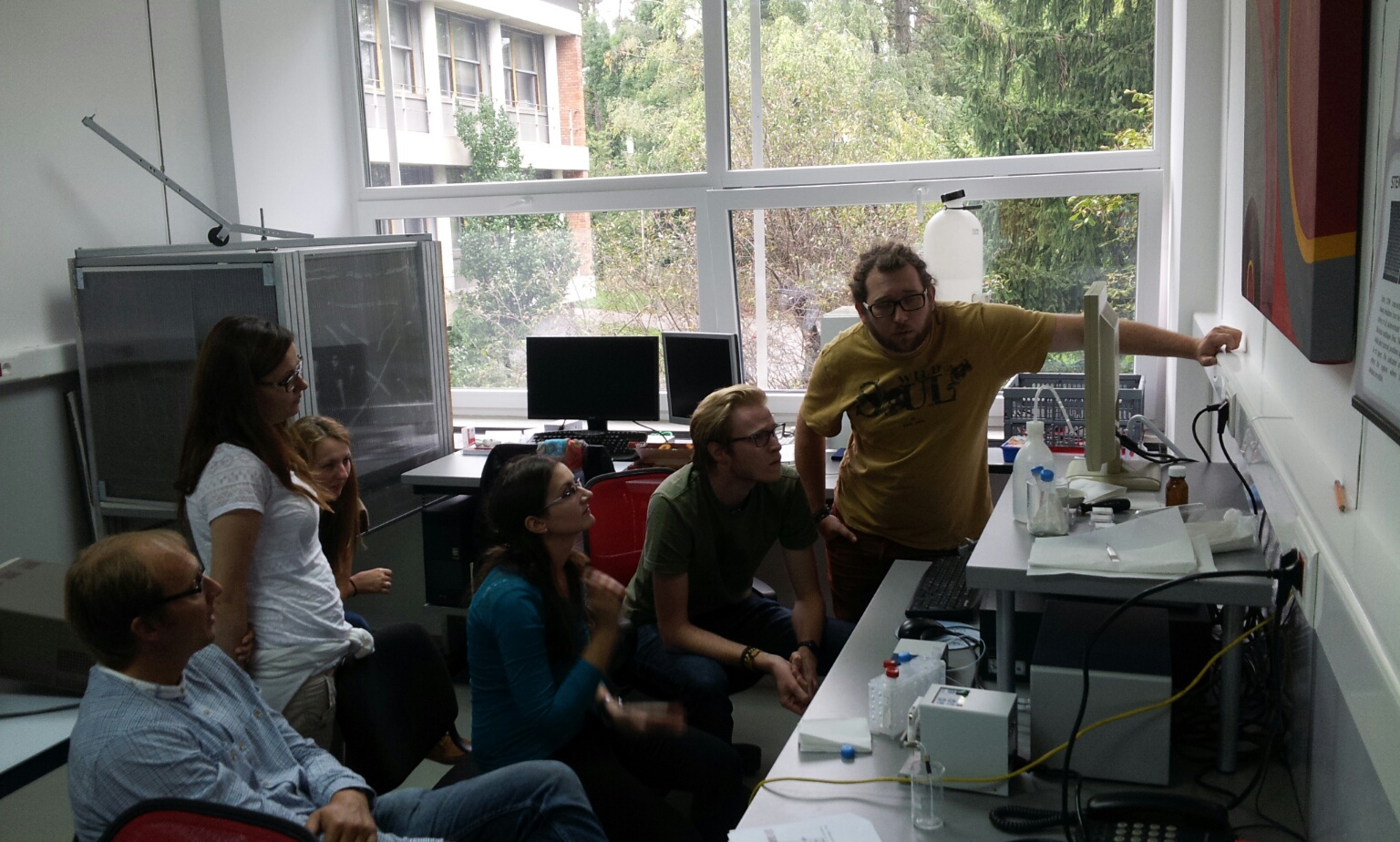 There was also time for many fruitful discussions about future collaboration projects.
Participants are listed below:
| | | |
| --- | --- | --- |
| Ferry | Kienberger | Agilent Technologies, Linz |
| Manuel | Kasper | Agilent Technologies, Linz |
| Andreas | Ebner | JKU, Linz |
| Michael | Leitner | JKU, Linz |
| Lukas | Traxler | JKU, Linz |
| Jelena | Trmčić Cvitaš | IRB, Zagreb |
| Jasmina | Salopek | PMF-KO, Zagreb |
| Martina | Lihter | Institut za fiziku |
| Ida | Delač Marion | Institut za fiziku |
| Ivana | Nikić | Institut za fiziku |
| Ivana | Mikulin | Institut za fiziku |
| Tomislav | Vuletić | Institut za fiziku |